Tucked under the sidewalk of a hidden Lower East Side block in the space previously occupied by Birds and Bubbles now sits Wayla. Serving "homestyle Thai food" Wayla offers up a robust menu of unique offerings, plus an incredible array of cocktails. I have a special place in my heart for the space itself, having spent much time at Birds and Bubbles managing PR for their opening, and Wayla has only maximized the windy small space, with a large bar area and neutral fixtures accented by warm lighting.
As for the food, I suggest going with friends to allow for maximum sharing, highlights include: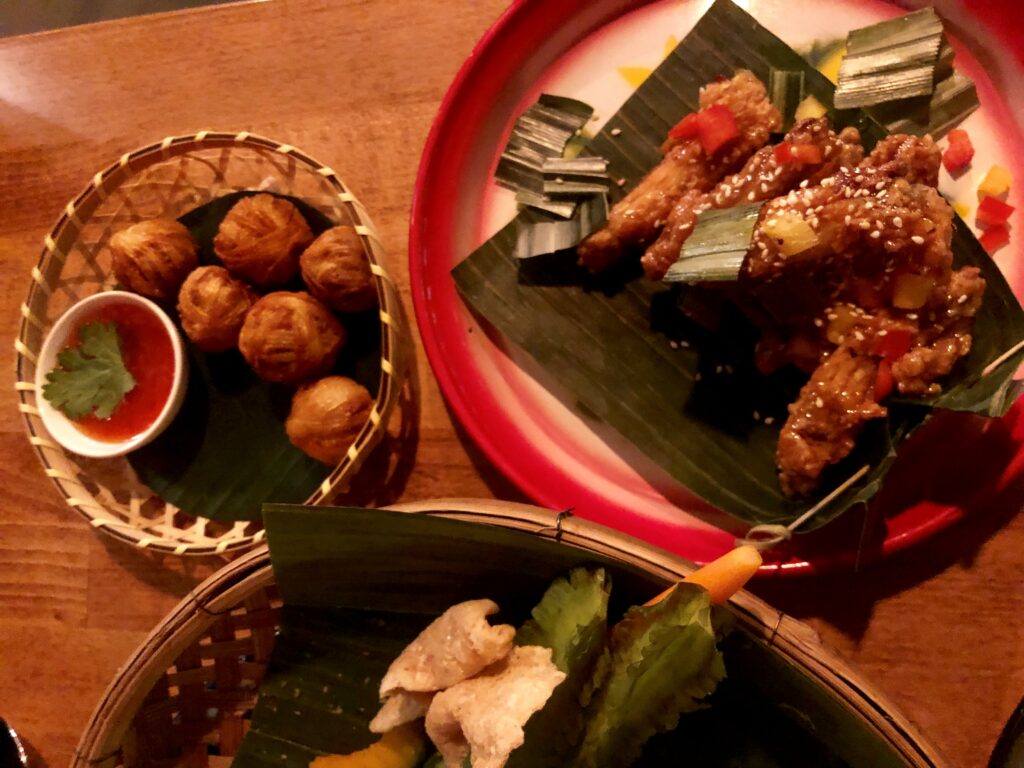 Nam Prik Platter – Overflowing with crunchy, fresh crudités, the platter not only offers an array of three delicious sauces, but Wayla brings in at least three vegetables you've never heard of
Moo Sarong – New to me, these tiny pork meatballs are wrapped in noodles and fried. Yes, a crispy-noodle-wrapped-meatball
Peek Gai Tod – Tiny delicate chicken wings are doused in plum sauce and fall right off the bone and into your mouth
Khao Pad Pu – Crab fried rice is one thing I can't help but order any place that offers it – can't go wrong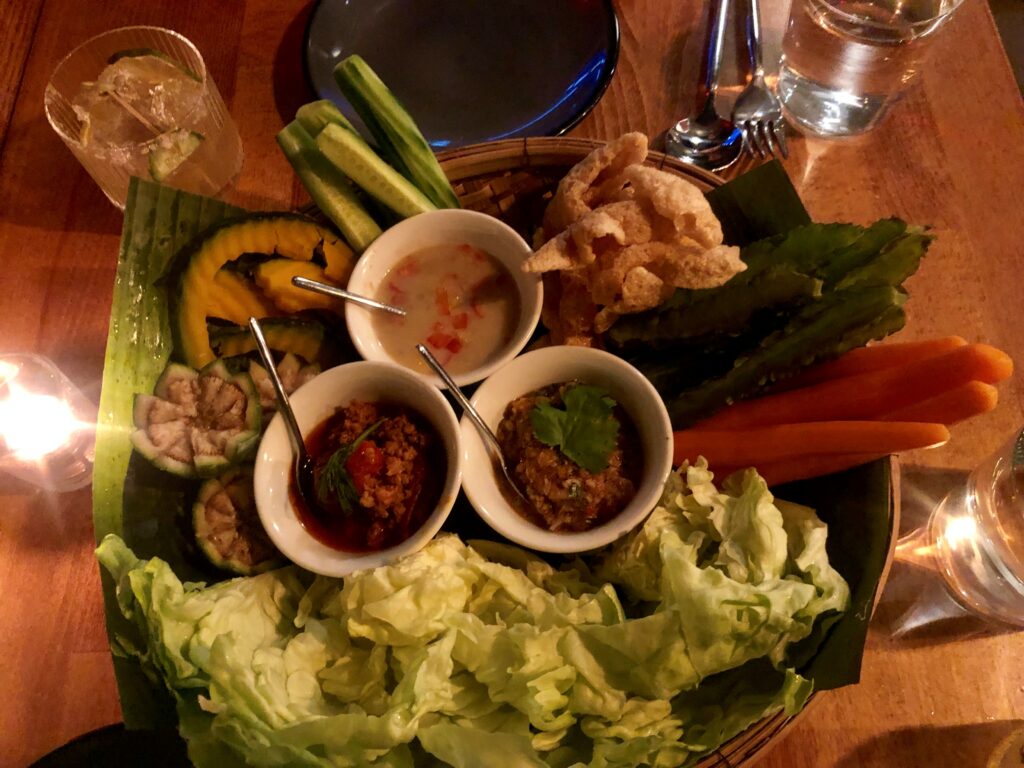 Extra credit, the space features a huge outdoor patio, made intimate by the surrounding buildings that shield it, but great for private parties or group gatherings.